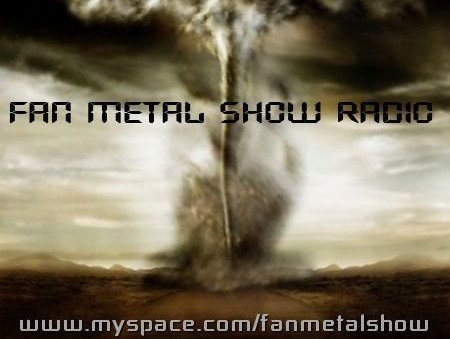 Publicado Show 110 con:
Divinefire: Nuevo y quinto album de esta banda "Eye Of The Storm" formada por Jani Stefanovic ( Renascent, Essence Of Sorrow, Miseration) Christian Liljegren (Golden Resurrection, Narnia, Audiovision) y German Pascual ( Narnia) y colaboraciones de lujo como Pontus Norgren (HAMMERFALL), Thomas Vikström (THERION, CANDLEMASS) CJ Grimmark (Narnia, ROB ROCK, FULL FORCE).
Demonlord: Nuevo disco de la banda hungara "Only The Dead Are Safe"
Lazarus A.D.:La banda americana de Thrash metal y su nuevo disco "Black Rivers Flow".
Anachronia: Banda francesa y su segundo album "One Second Before".
Cauldron: La banda canadiense y su nuevo disco "Burning Fortune".
PUSHKING: La banda rusa ha publicado un recopilatorio con 19 de sus mejores temas regrabados y han contado con gente de la talla de Paul Stanley , Steve Vai, Nunno Bettencourt, Alice Cooper, Glenn Hughes, Jorn Lande, Jeff Scott Soto, Graham Bonnet o Eric Martin etc...
Invasión a la tierra con Pity y homenaje especial, vida, obra y milagros de Gary Moore.
La Isla Negra con Jose Antonio Lorenzo y el metal más extremo.
Dreamshade: Banda de Suiza y su primer larga duración "What Silence Hides".